Download the Beauty & Baby Savings Club App and Join Today
Welcome to the Beauty & Baby Club!
---
Infants' TYLENOL® - You Raised Her Spirits

FEATURED SWEEPSTAKES
Download the App to Enter our Sweepstakes
Get Tips and Earn Points
Earn points when you view a tip, watch a video or clip a coupon! Redeem Points for Gift Cards!
---
Here are some tips you can view in the app to earn points!
The Science of Sunscreen: 3 Experts Tackle Common Myths About Its Safety



For most of us, the start of summer calls for a trip to the drugstore to stock up on sunscreen. But which one? There are more options to choose from than ever before—from sprays to sticks—and with recent news reports calling into question some common ingredients, it's easy to be confused about what's safe and what's not.




---
Sneeze-free Fun for Kids

It's impossible to prevent your kids from coming into contact with pollen but, if they suffer from allergies, there are ways to minimize the problem. Here's a simple guide of what to watch out for when your kids are spending lots of time outdoors.


If You're in the Military
Save on Neutrogena® and Aveeno® Sunscreen at NEX!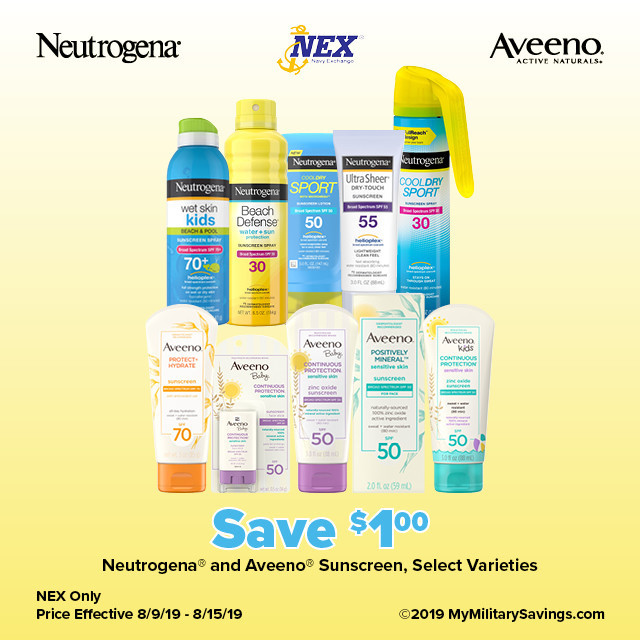 ---
Get a $10 Rewards Card for you or your child's teacher*
---
Join the Beauty and Baby Club Today and Start Saving!

Connect with Us
Great beauty and baby tips delivered straight to your inbox
Earn points to redeem rewards online
Exclusive coupons
Get a FREE birthday gift
Receive bonus points when you sign up today!
---
For more information contact info@beautyandbabyclub.com